Join Over 6,978 NigerianS That Are Currently Using Full Automatic Car Battery Charger To Charge Their CAR Batteries & Recondition A Completely Dead Batteries
ANY RESPONSIBLE CAR ONWNER WOULD NEED A "CAR BATTERY CHARGER" IN THEIR TOOLKIT "Hence, You'll Never Need to Buy Another Battery Again!"

The Battery Is Obviously A Very Important Part Of Your Vehicle. Without it, your car can't start and you're not going anywhere. But not many people think about their battery's health when they're doing Regular Vehicle Maintenance.

Using car battery charger Can Actually Extend Your Battery's Life And correct damage caused by overcharges or deep discharges. Ultimately that saves you both money and hassle.
Getting a car battery charger can be a big part of getting that maximum lifespan out of your battery. These devices protect your battery on two fronts: they prevent damage by maintaining a consistent charge, And They Can Heal The Damage From Deep Discharges And Repeated Use.
It is a universal truth that car batteries fail when we least expect it, It doesn't matter what type of car you're driving. The car battery will eventually and inexorably stop working.
But it doesn't need to happen nearly as quickly as some people believe. With the right maintenance and in the right conditions, A Car Battery Can Last As Long As Ten Years or more before it needs to be replaced.
If the Battery Is Completely Dead, it could take up to 24 hours to fully charge it. While that can be annoying in the short-term, It's The Best Way To Go To Extend The Battery's Lifespan.
"Possessing A Charger Gives You The Confidence"
Yes, confidence for tending to the battery any moment it needs recharging. This way you can take care of the problem yourself if something happens.

The rundown battery can be recharged using the charger and the completely dead batteries can also be recondition. You should not regret that you postponed the purchase of a battery charger.
Presenting...
5A 12V Fully Automatic Battery Charger With LCD Screen..
This Fully Automatic Battery Charger
Car battery chargers are especially useful in maintaining the battery of vehicles that don't get used daily. It guarantees your battery is full before you use it to start the car, preventing the deep discharges that can kill your battery before its time.
It's also have pulsing option which is the "reactivation / resuscitation" mode - and special charging mode - in the case of extremely discharged batteries, the charger uses a reduced charging current until it reaches a safe voltage which allows faster charging - the charger decides by itself on how to use this mode.

IT CAN BE USED TO CHARGE CAR, MOTORCYCLE, SMALL TRUCK, VAN, AND GENERATOR BATTERY AND LOTS MORE
PLEASE NOTE, IT CANNOT BE USED TO CHARGE THE LITHIUM BATTERY
BUT, CHARGES MOST TYPES OF LEAD BATTERIES INCLUDING CALCIUM, GEL AND AGM WET, EFB, etc
Right now, almost every single person on Earth is wasting their hard-earned money replacing dead batteries because they Don't KNOW they can be restored to like-new condition in a matter of minutes.
PRODUCT DESCRIPTION AND FEATURES..
Microprocessor Control (CPU).
• 3-STAGE AUTOMATIC CHARGING:
• This is a fully automatic battery charger with 3 charge stages.
• Automatic charging protects your battery from being overcharged. So you can leave the charger connected to the battery indefinitely.
• 3-stage chargers are suitable for most battery types including Calcium, Gel and AGM, Wet batteries. They may also help restore drained and sulphated batteries.
• Types of batteries: Most types of lead acid batteries including Calcium, GEL and AGM, Wet,EFB, etc..
• Switchmode technology: Yes
• Polarity protection: Yes
• Output short protection: Yes
• Non battery link protection: Yes
• Over voltage protection: Yes
• Over temperature protection: Yes
• Input voltage: 100-240V AC, 50-60Hz
• Rated output: 12V DC, 5-6A Max.
• Minimum start voltage: 8.0V
• Thermal protect: 65'C+/-5'C
• Compliant standards: CB,CE, IEC60335, EN61000, EN55014
• Dimension (L×W×H): 150×85×60mm
• Weight: 380g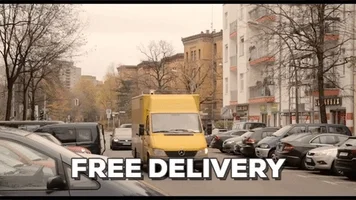 Listen To What Our Customer Sent To Us After Using This Product
I am very impressed by this cracking little charger, its pretty rugged in its build quality. In operation it is great, my first battery it charged in around 12 hours. The second battery was completely dead so I thought I would test its repair feature, it didnt disappoint. The battery is currently on charge and well on the way to be fully recharged after several hours on the pulse setting. All in all a very good charger and well worth the money.
Kunle From Abuja.
Having said all this, it works to charge really well and pretty quickly and for the money, it's an impressive device indeed. The display is clear, it doesn't get hot (built in fan), it's very compact and lightweight too.
Impressive overall and would recommend to friends.
Patricia From Abuja
Used it once so far on very discharged BMW battery. After 10 hours, the battery was back to life and car started ok. I can't say anything about repair mode, whether it makes any significant difference or result, but normal charging seems to work very well. During charging device didn't get any warmth, thanks to cooler fan inside. Overall happy with device, but need to see it's work on a long run.
Adebayo From Ibadan
"Thanks to your system I was able to restore it."
"I just wanted to say thank you. I was about to buy a new car battery but thanks to your system I was able to restore it. I've since reconditioned a pile of old batteries I had in the garage! I had no idea i could even do this, let alone do it so quickly. Thanks!"
Nnamdi From Enugu
Remember, We Have Just (9PCs) Left In Stock... And Because of the Difficulty in Sourcing This Product, Re-Stocking Takes About 3 Months.

If You Order Before The Countdown Timer Hits Zero... You Enjoy A Promo Price... So do It Now before the time elapses

NORMAL PRICE : N30,000
TODAY'S PROMO PRICE: N19,000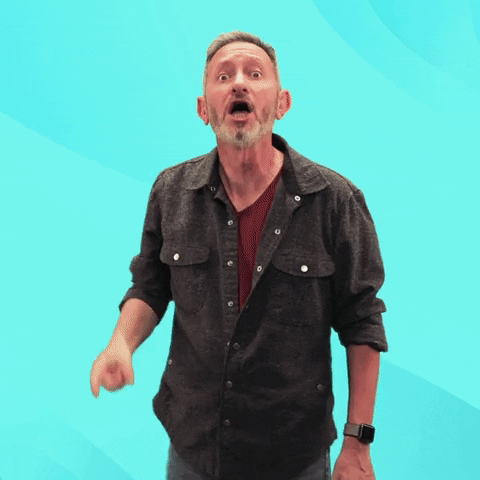 HOW TO ORDER
THE PRICE FOR ONE PACK IS

#30,000



#19,000

(PROMO PRICE)
THE PRICE FOR TWO PACK IS

#60,000



#37,000

(PROMO PRICE)
THE PRICE FOR THREE PACK IS

#90,000



#55,000

(PROMO PRICE)
We have Secured Your Order And You Have Less Than 7 Minutes Left To Fill The Form: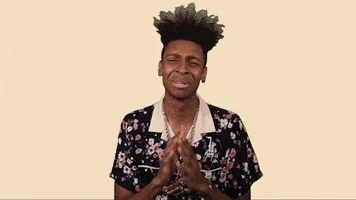 Note - Please be sure you are FULLY ready for the product and that the money to pay at the point of delivery is available before you place your order. Thanks God bless you.
PLEASE FILL THE FORM BELOW TO PLACE YOUR ORDER.