Car fuel tank sucker is Ideal for emergency gas transfer, it can transfer any liquids like gasoline, oil, water, beer, and so on. It is indeed a good tool at home for multiple usages.
This manual water pump is for fuel petrol crude oil gasoline oil water and other common liquids, also can be a water changer for the fish tank at your home.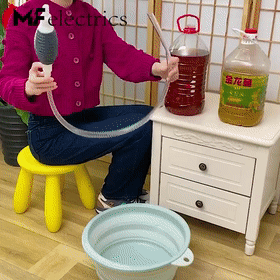 NO MORE STRESSFULL AND FRUSTRAING WAYS
Main Features
PREMIUM MATERIAL:
Rubber hand pump that starts siphoning liquid flow quickly. 2 flexible Durable PVC transparent hoses provide easy reach into containers, petrol resistant, avoid corrosion.
HAND SIPHON PUMP:
High-flow hoses and large-bore ball pumps are faster at pumping, and the built-in pump allows you to siphon liquid from one container to another.
EASY TO USE:
Lightweight and portable siphon manual pump, ideal for various vehicles without anti-theft filter net, such as Lawn Mower, brush cutter, hedge trimmer, etc.
WIDE USAGE:
This manual water pump is for fuel petrol diesel gasoline oil water and other common liquids also can be a water changer for the fish tank at your home.
Safe Attention

1.Not is suitable for saltwater or corrosive liquids.

2. The fluid you are trying to get rid of has to be up higher than the bucket you are flowing into.

3. Please keep the hose inside of the container, not just put it on the surface.

4. Only for vehicles without a gasoline protection grid.

5.The fluid you are trying to extract has to be HIGHER than the influent bucket. The fitting end must be kept inside of the fluid not just on the surface.
Parking Safely & Effortlessly – With License Plate Camera, you will be able to easily park your car even in the tiniest parking spots. Without risking damaging it and ruining your day or night.
Take a look around- Quickly glance to your left and right by panning your camera to check for oncoming traffic. Dock your phone in portrait and landscape on the versatile Phone Mount for responsible, hands-free view control.
The Installation Steps Are simple and Just About Anyone With Basic DIY Skills Should Be Able To Install A Wireless Backup Camera System.
HEAVY-DUTY LICENSE PLATE FRAME BACKUP CAMERA: Perfect for all vehicles that us a standard US license plate, holds your car backup driving security. Not only it can offer the protection for license plate but also offer the stylish look

IP67 WATERPROOF &SHOCKPROOF: High waterproof level, reverse camera would never be fogged or wet even in storm or bad rainy day. Plus, professional shockproof design, the safety & security assist camera does work for your vehicle all the time

170° WIDELY VIEWING ANGLE: To work perfectly, the viewing angle macro lens with mirror image give you a wide viewing horizon. License plate camera built high sensitive color CMOS image sensor to eliminates all the blind spots behind the car

UPGRADE VERSION VEHICLE CAMERA: Hi-definition color pictures, sensitive real time and continuous, with the help of wired universal car reversing camera, you won't be disturbed when you reverse your car even in adverse environment
NIGHT VISION BETTER THAN IR LIGHTS: With 8 white LEDs, night vision reversing camera provides you realistic and comfortable images for night time or dark space backing up than other infrared camera
Listen To What Our Customer Sent To Us After Using This Product
This backup camera functions great! If you are looking for a backup camera that does not require an extra screen in the front of the car then look no further! This connects to your phone via an app and allows you to check out whats going on behind your vehicle.
Chucks From Kaduna.
This camera is very well made. It is integrated into the license plate frame and looks like original equipment. The picture on the IPhone app is crisp, clear and easy to see. It is very easy to install and set up for use. Good product
Patricia From Abuja
This product was super easy to set up, no soldering required. The frame is metal so it's sturdy and the app is easy to use. The Picture quality will get the job done and can be used as a second rear view mirror if you can't see your blind spots. This is an easy upgrade for cars with no backup camera plus customer service is always there to help.
Grace From Lagos
I am very pleased with this purchase. It took my husband about an 30 minutes to install at a leisure pace. He said that installation was easy and the directions were good.

The camera is viewed by your phone. You pull up an app when you want to use it. You can do this while backing or even while you drive. Their is a picture function where you can take a snap shot of what's behind you as well. The picture is crystal clear.
Rhoda From Owerri
We Have Just 8PCs Left In Stock... And Because of the Difficulty in Sourcing This Product, Re-Stocking Takes About 3 Months.

If You Order Before The Countdown Timer Hits Zero... You Enjoy A Promo Price... So do It Now before the time elapses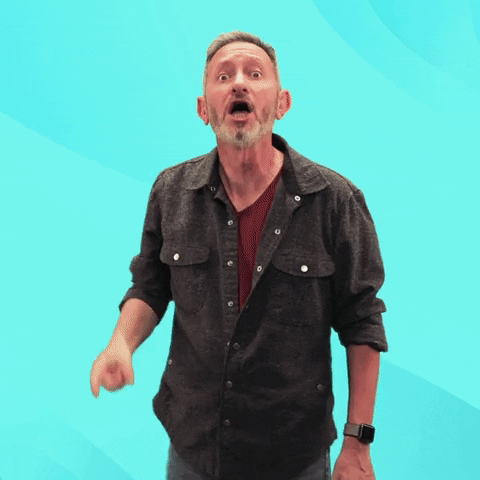 NORMAL PRICE :

N35,000




TODAY'S PROMO PRICE: N25,000
HOW TO ORDER
PRICE FOR ONE PACK IS

N35,000



(Today's PROMO PRICE) N25,000
PRICE FOR TWO PACKS IS

N70,000



(Today's PROMO PRICE) N50,000
PRICE FOR THREE PACKS IS

N105,000



(Today's PROMO PRICE) N75,000
We have Secured Your Order And You Have Less Than 7 Minutes Left To Fill The Form:
Note - Please, please and please..... Be sure you are 100% ready for the product and that the money to pay at the point of delivery is available before you place your order, otherwise do not order at all.
If you also know you would be travelling and will not be available and dont have someone to collect it on your behalf...Please dont fill the order form. Thanks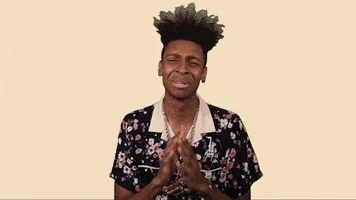 FOR QUESTIONS?
Call 081 001 336 79 :