Are You A Poultry Farmer or New Beginner Having A Difficulty In Finding A Reputable Vendor

To Source A High Quality Day Old Chicks At The Best Price?

Look No Further Than Here.. Join The "Hundreds Of Satisfied Customers" Who Are Currently Using This Service To ORDER High Profitable Healthy Chicks Of Different Strains And Breed.
Prosavs is 5 years old online shopping company serving poultry farmers in various capacity nation wide.

So our loyalty only belongs to our clients, We do our best to serve our customers fully. We believe that trust between us is very important. Feel free to contact the Prosavs at any time! We love you and thanks for being part of the PROSAVS.

We are commited to providing outstanding services to our customers, and we want to make sure we back that up with absolute risk-free guarantee.
If you don't have a positive experience for ANY reason, we will do WHATEVER it takes to make sure you are 100% satisfied with your purchase. So we want you to realize that there is absolute ZERO risk in trying us out.
Please contact us if you need assistance.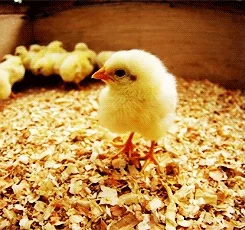 Nigerian Poultry Farmers Are Facing Various Challenges Associated With Procurement Of Quality Birds Such As...
Day old chicks (DOC),

Day old poults (Turkey) &
Point of lays.
These challenges include..
(1) Difficulty to get quality DOC.
(2) Failure of hatchery or vendor to supply at an agreed date.
(3) And difficulty to find a reputable hatchery or vendor

Well, the good news is that YOU can now order for your day old chicks, day old poults (turkey) and your point of lay chickens. Thanks to zy-prosavs for providing this service.
We Are Ambitious And Ever Responsive To The Needs Of Our Customers
We are eagerly seeking partnership in the local market that we can supply high quality day old poultry chicks of different strains and breed at the best the price nationwide, As We Believe That Only Chicks Of High Quality Can Be Depended Upon To Give Continuously Good Result.
Our day-old birds are sourced from verified hatcheries (CHI, AMO, Agrited, Grinphield, Olam, Zartech, Sayed, etc.) and packaged in cartons of 50 chicks. All chicks are vacinated with necessary vaccines from day 1 at the hatcheries before dispatching to variouse pick up delivery location nationwide.
"Our Day Old Chicks Are Categorized Into The Following"
Pullets ( Black Pullet, Isa Brown, etc)

Broilers ( Marshall, Abor Acres, Ross 308, and others)

Cockerels ( White , Brown and Black Cokrels)

Noiller

Listen To What Our Customer Sent To Us After Making Purchases From Us.
"I am Exceedingly Happy With Prosavs Services"
I am exceedingly happy with Prosavs services. This is much more better than your services in the previous years. You processed and delivered my order within 2days!
The birds are doing very well. The logistics people are highly professional with top notch customer's maximum satisfaction. I am happy with your services. Pls keep the good work up.
All The Best!
Gimbia Bilyaminu.
"I've Got Confidence In Raising Chickens now"
The last stock of birds I ordered using your service is doing wonderfully well though not without some few death but it was quickly arrested when I involve the insight i got from your teachings. They have high yield feed conversion.
I received my birds in good condition and I am very happy with your service. Keep it up please!
Best Regards!
Mike Henderson.
"I PURCHASED 40 CARTONS OF YOUR BIRDS"
I purchased 40 cartons of your birds last week and DECIDED to wait for d first 2 weeks to pass before sending my review because I need to be sure of what i bought and I must confess that I am so very greatful, happy and excited.
Right now, out of the 40 cartons that i bought only only two died and as i speak they are all looking healthy also growing by the day. They eat and give the weight that i expected, I am so happy i made an informed decision by buying from you and i will stick to that. keep keeping up.
Much Appreciated!
AYOMIDE SAMUEL.