Have You Ever Wish You Could Power Your

Digital & Electrical Appliances

On

Your Car

And Not Just Your

Mobile Phone

Alone?

Join The 8,000 Nigerian Who Are Currently Using This Device In Their CAR To Power Both Electrical And Digital Appliances With No Side Effect On Your Battery
150WATT CAR POWER INVERTER
Car Power Inverter converts your car's Direct Current (DC) battery power into conventional Alternating Current (AC) power which can then run a wide range of digital or electrical equipment such as

mobile phone,

laptop, Microwaves,

Power Tools,

Camera, TVs, Radios,

Router, Fan, etc
You will no more be stranded for Electrical To Power or charge your Laptop, Fan, Digital Equipment,

Mobile Phones

, Tv Sets, Router, and other

Rechageable Appliances once you have this device.
As a busy person who does business on the go, You can also Connect Other Several Gadget. This will help you to turn your car into a small office as you can power your laptop or printer on the go wherever you may be.
It allows you to run Small Electrical Appliances that normally will need to be plug into a wall receptacle.. It is a must to have for every car owner..
It is portable and easy to fix into your

Car Cigerate Light Socket

. You can use it to charge your laptop even connect your Extension Socket to it for multiple usage.
Product Specification:
• Rated Power: 150W continuous, 180W max, 360W peak power
• Input Voltage: 12V DC, Output Voltage: 230V AC
• USB Port Output: DC5V, 3.1A in all. One with 1A, the other 2.1A, special for iPad.
• Optimum Efficiency: > 90%
• Over Voltage Shutdown: DC15V-16V, Low Voltage Shutdown: DC10V-11V.
• Thermo Protection: Cooling fan, built-in 15A fuse
• Indicator: Dual Color LED (Green-Operation, Red-Shutdown).
Good to know:
• With 18 Months Warranty and Friendly, Easy-to-Reach Support.
Optimal Use and Precautions:
• This product is for DC12V and Car ONLY, not applied for DC 24V and airplane use. .
• For charging your iPad, please use the 2.1A USB port and keep the other USB port free.
• It's normal for the inverter to become warm to the touch while you are using it, avoid placing the inverter in direct sunlight or next to heat-sensitive materials.
• Caution! Do not use to power high power electric devices such as hair dryers or straighteners, curling irons, electric heaters, etc. which might blow a fuse.
The inverter has a variety of sockets including a USB port to accept most standard items of electronic equipment. This means it is possible to charge power tools, games consoles, cell phones, or laptops on the go especially in an emergency situation or similar.

it serves well to think beyond convenience and immediate need, there are countless of work related items that we need and want in our cars. This is where the power inverter can save the day.

Technical Parameters for 150watt inverters:
✔️ Output Voltage: AC 110V or 220V , 50hz or 60hz
✔️ Usb Output: 5V 0.5A/2.1A
✔️ Over Load protection> 150W
✔️ Short circuit protection: YES
Listen To What Our Customer Sent To Us After Using This Product
I've been very pleased by this car inverter..Good enough to charge a laptop, which I always use when needing to charge my PC on the go while in a car. I've had no issues with it since my one year of purchase. So I would definitely recommend this inverter to anyone looking for a fair-priced, well-performing inverter as long as 150W is all you need.
Francis From Warri.
I bought this car inverter on a 9 day road trip, it worked like a charm! During the trip I had a laptop, tablet, and an extender with two DSLR camera batteries all plugged in at once, the device never had a problem. Very impressed by it's durability and ability to power multiple devices simultaneously. The Long power cable allows it to extend a good distance from your lighter port .
Great product, highly recommended!

Patricia From Abuja
I have put this power inverter to use almost immediately after I received it. All the ports work perfectly. I was charging my Samsung Galaxy S7 phone, a Nook Tablet and using 2 laptop chargers all at the same time. Did this inverter get hot? Nope. Stayed cool to the touch. Did it kick off from overload. Nope, once again. Not even a hint of a problem. Looking forward to the long-term usage of this inverter and will probably buy another one.

Grace From Lagos
The car power inverter Works greatly, i can charge 3 mobile phones at once in the trunk of my car. Its amazing. I bought it to power my printer in my trunk for my mobile notary business. So far it works great on everything i have plugged into it. Im very happy with my purchase.
Rhoda From Owerri
We Have Just 15PCs Left In Stock... And Because of the Difficulty in Sourcing This Product, Re-Stocking Takes About 3 Months.

If You Order Before The Countdown Timer Hits Zero... You Enjoy A Promo Price... So do It Now before the time elapses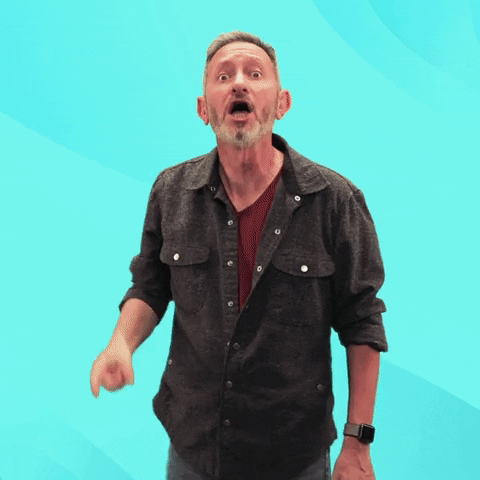 150WATT

NORMAL PRICE : N16,000


TODAY'S PROMO PRICE: N13,000
THE PRICE FOR ONE PACK IS

16,000



#13,000

(PROMO PRICE)
THE PRICE FOR ONE PACK IS

#32,000



#25,000

(PROMO PRICE)
THE PRICE FOR ONE PACK IS

#48,000



#46,000

(PROMO PRICE)
We have Secured Your Order And You Have Less Than 7 Minutes Left To Fill The Form:
Note - Please, please and please..... Be sure you are 100% ready for the product and that the money to pay at the point of delivery is available before you place your order, otherwise do not order at all.
If you also know you would be travelling and will not be available and dont have someone to collect it on your behalf...Please dont fill the order form. Thanks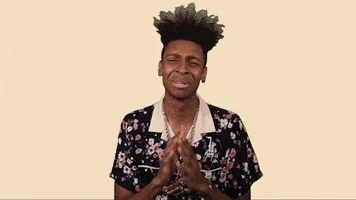 FOR QUESTIONS?
Call 070 335 455 66 :