Join Over (4,235) Satisfied Nigerians Using This Device To Get A Quick Car Service, You Can Easily Extract Engine Oil Straight From Your Car Without Hassle!
Get a quick car service with this oil pump extractor, With this device, you can easily extract motor oil straight from your car hood! This handy pump removes oil from the oil dipstick bore!
Its Perfect for quick and easy oil change right at home. It works by connecting clamps to your car battery, It pump engine Oil, Gasoline and Water and Liquids.. Ideal for Cars , Motorcycle and other Vehicles

This high efficient pump is a Perfect equipment for quick and clean oil-changes. It works great for pumping engine oil, crude oil and heating oil.
ANY RESPONSIBLE CAR ONWNER WOULD NEED A "OIL PUMP EXTRACTOR" IN THEIR TOOLKIT "Hence, You'll Never Need To Pay Any Dime For Servicing Your Car Again!"
Its all About the installation

,
You just need to place the inlet and outlet hoses at the appropriate positions, connect the power clamps to the car battery and press the button. This process is very simple and you can often do it by yourself to ensure your engine runs smoothly.

[APPLICATION]: Oil crude oil Extractor used in motorcycles, caravans, cars, quads, industrial/ medical/ chemical equipment, water purification & treatment equipment, vehicle cleaning, agricultural spraying, etc.

[VERSATILE] Fuel Pump is suitable for pump engine oil, crude oil, heating oil, water and other non-corrosive liquids.
[COMPACT &PORTABLE]: With handheld pump of Rotary Barrel Pump, more easily and safely to clean oil-changes. Built-in bypass valve and filter, easily accessible for cleaning oil pump.

[OPERATION]: The Oil Suction Gun can make oil simply drawing out the motor through the oil dipstick bore. Fluid Pump works by connecting the clamps to the car battery.

Features:
It is easy and quick to operate the oil for your car and you don't have to be under the car.
Fine quality material, safe and easy to use.
ABS housing, has a long service life.
Handy, fast and economical for the oil for the car itself.
Description:

60W Auto Engine oil pump 12V/24V electric Oil/Diesel Fluid Sump Extractor fuel Transfer suction pump Boat Engine
It is convenient, quick and economical to use the oil for the car itself.
How to Use it:
Use detergent - Thoroughly clean and dry the glass. Clean and dry window glass (surface oil must be removed)
To Apply it -

Hold the applicator between the thumb and fingers with the pad down and level over the windshield.

Squeeze the handle together until a popping sound is heard and liquid is released onto the pad.
Use immediately. Wipe the soft pad of the applicator over the glass up and down then side to side ensure the glass is well covered.

After applying the solution

, wait a bit and finally us.e a towel or a paper towel to wipe the windshield dry. The water repellent will immediately become effective.

One application will last up to a year longer than other products
Listen To What Our Customer Sent To Us After Using This Product
I found this product by chance and I am glad I did, I used it to change the oil on my BMW. So simple to use just pull out dipstick and insert tube and put on the device'
Changed oil filter and refilled, It took me 20 mins from start to finish.
This product is slightly overpriced but I have 2 cars in my household so it will pay for itself after only 2 oil changes.
So to sum up very happy with this product and would certainly recommend. "
Francis From Warri.
I was hesitant at first. But it worked perfectly. Advice for some, be sure you 'warm up' the engine first. Let it run for like 3-4 mins to warm up the oil so it comes/runs out smooth and easy
Patricia From Abuja
Excellent product that was very easy to use. A look at the picture on the website should explain everything. It was very effective at removing the old oil, the quantity retrieved matched the amount quoted by the car manufacturer.
There are much more expensive products like this available elsewhere with an oil pump, but this is perfectly sufficient. Would highly recommend this to make oil changes simple. "
Grace From Lagos
I own a service company, and bought this as a test. And I'm shocked how well it works. Now I always am using it on warmed up motors, but it works very good.
Rhoda From Owerri
We Have Just 6PCs Left In Stock... And Because of the Difficulty in Sourcing This Product, Re-Stocking Takes About 3 Months.

If You Order Before The Countdown Timer Hits Zero... You Enjoy A Promo Price... So do It Now before the time elapses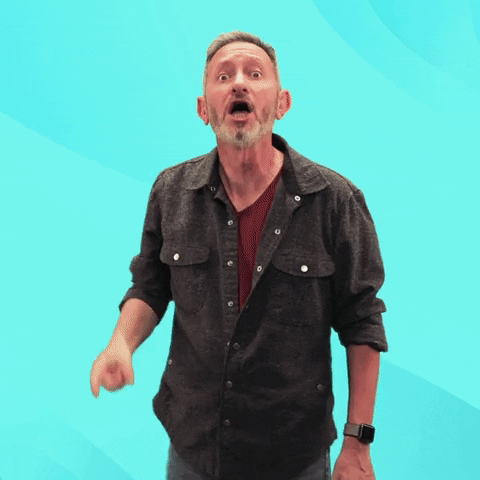 NORMAL PRICE :

N25,000




TODAY'S PROMO PRICE: N17,000
HOW TO ORDER
BUY 1 OIL EXTRACTTOR FOR

N17,000
BUY 2 OIL EXTRACTTOR FOR

N30,000
We have Secured Your Order And You Have Less Than 7 Minutes Left To Fill The Form:
Note - Please, please and please..... Be sure you are 100% ready for the product and that the money to pay at the point of delivery is available before you place your order, otherwise do not order at all.
If you also know you would be travelling and will not be available and dont have someone to collect it on your behalf...Please dont fill the order form. Thanks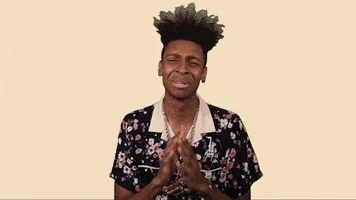 FOR QUESTIONS?
Call 081 001 336 79 :