"Over 4,978 Nigerian Have Used This Led Sensor Closet Light"

Wireless Motion Sensor Light detects your motion and smartly light up whenever it senses human motion within 10ft(140°)and automatically shut off after 15-30 seconds of no motion detected in darkness. Built with human infrared induction technology.
Wireless Motion Sensor will not light up when bright enough such as in daylight, not only prolong the service life of this item itself but also saving power of the battery. Ideal for the most place that needs illumination only when people is nearby!
Important Features & Benefit include:

(1) AUTOMATIC SENSOR: This motion sensing closet light is auto-on within 10 ft, auto-off after 12-18 seconds of no motion detected. It will turn on only when it is Dark and when motion is detected

(2) DETACHABLE DESIGN FOR EASY MOUNT AND POP OFF: An adhesive strip with magnetic fields is easily attached to and detachable from the lamp body. No tools, screws or nuts are required

(3) FANTASTIC ENERGY SAVING: Environmentally friendly design ensures an extra long life for your light. The motion sensor LED light is powered by 4pcs AAA batteries (not included).
(4) ULTRA-BRIGHT 10 LED NIGHT LIGHTS: This wardrobe light is far brighter than other similar lights, with 10 LED in each light, it provides enough light to make sure you never stumble in the Dark
(5) MULTI-PURPOSE: This safelight has high quality aluminum alloy case, which has better heat dissipation performance, and it is much more durable and stylish than cheaper plastic closet light, so that It's a perfect choice to be used in attic, basement, car, chicken cope, child's room, closet, cupboard, drawer, emergency supplies storage room, garage, green house, hutch, mailbox, medicine cabinet, gun safe, storm cellar, storage unit, tool shed, vanity mirror, workstation
Specification:
Power: 0.8W.
Working voltage:3-6V.
Working current:120mA.
The LED life:80000 hours.
Sensor angle: 140 degrees.
Light Color: Cool white (5500-6500K) / Warm white (2800-3500K).


Listen To What Our Customer Sent To Us After Using This Product
I love these, just ordered another 3-pack, plan to put a couple on the attic so I don't have to turn on the light just to grab a suitcase or duffel I have stored up there. I especially like that they are battery-powered so they will work if the power is out, and can be removed from the magnetic strip to use like a flashlight if needed. That said, they stick very well to the magnetic strip - I have one stuck to the underside of the entry gate to my house, which goes on at night as you approach the gate, and it does not fall off even when the gate slams shut. I highly recommend these!
Dolapo From Warri.
These lights are great. I got them to use because we have a new born and getting up in the middle of the night to go downstairs and get bottles ready was pretty rough. Flipped the house lights on and its blinding. These are bright enough to light the way and not blind you. They seem to know just when to turn on. Have one in the landing, stairs, and downstairs hallway. They are great and i definetly recommend these to anyone who wants a nice alternative to having to flip the lights on anytime you need to go somewhere in your house. Also would be great for cabinets and cupboards.
Patricia From Abuja
Very nice. I thought these would be cheaply made for the price, but am pleasantly surprised. I've stuck them under my bathroom cabinets to light up treks to the bathroom in the middle of the night without the glare of a night light. Haven't need any batteries yet - installed just before Thanksgiving.
Grace From Lagos
Bought these last week - I wish I'd bought another set! They work perfectly - will not light in daylight hours unless the space is of a certain darkness, but light reliably when a cabinet or door is opened and in the evening. They also mount with sticky tape to any clean surface but the mounting "bar" is actually magnetized material and the magnetized back of the light itself allows you to remove the light by just pulling it off to change the batteries, etc. They are triggered by motion and darkness combined. Go off automatically in about 15 seconds if there is no movement detected. I use them in closet and also in armoir cabinet.
Rhoda From Owerri
We Have Just 9PCs Left In Stock... And Because of the Difficulty in Sourcing This Product, Re-Stocking Takes About 3 Months.

If You Order Before The Countdown Timer Hits Zero... You Enjoy A Promo Price... So do It Now before the time elapses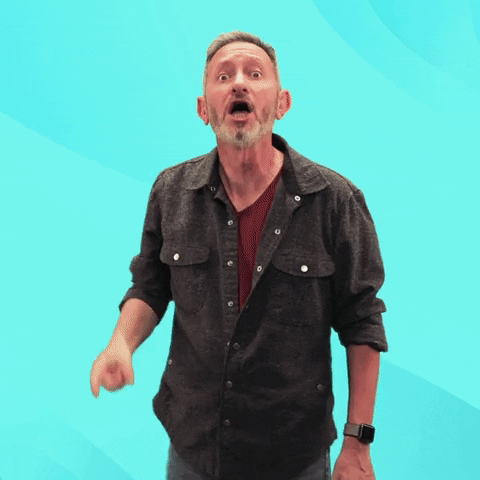 NORMAL PRICE : N15,000
TODAY'S PROMO PRICE: N12,000
THE PRICE FOR ONE PACK IS

#15,000



#12,000

(PROMO PRICE)
THE PRICE FOR 2 PACKS IS

#20,000



#16,000

(PROMO PRICE)
THE PRICE FOR 3 PACKS IS

#30,000



#21,000

(PROMO PRICE)
Note - Please be sure you are FULLY ready for the product and that the money to pay at the point of delivery is available before you place your order.
We have Secured Your Order And You Have Less Than 7 Minutes Left To Fill The Form: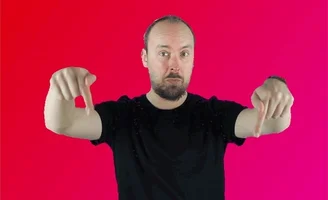 PLEASE FILL THE FORM BELOW TO PLACE YOUR ORDER.

FOR QUESTIONS?
Call 08100133697 Or: